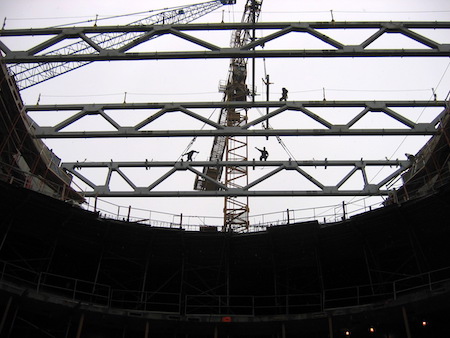 Four Seasons Centre for the Performing Arts, Toronto, Ontario, Canada
About Bellwoods Project Management
Bellwoods Project Management is an independent project management consulting company whose sole focus is on the successful delivery of capital projects for a wide variety and diverse clients across many sectors.
Bellwoods Project Management has a wide variety and extensive project experience and knowledge from small facility improvements to large complex projects and has considerable experience in the integration of unique requirements, technology and sustainability initiatives into facilities.
Bellwoods Project Management is involved on a project from "concept to opening" and provides clients with an unique hands-on approach using processes, procedures, experience, resourcefulness and knowledge to ensure projects are completed on time and on budget while at the same time meeting all of the client's goals, expectations and objectives.
Peter Manna P. Eng. , LEED® AP , Principal
Peter Manna is a licensed Professional Engineer in the Province of Ontario and is a LEED® Accredited Professional. Peter has over 23 years of experience in the project management field and has played a leadership role in helping clients successfully deliver capital projects in the Corporate, Entertainment, Theatre, Retail, Sports & Recreation, Power and Wastewater Sectors. Peter processes sound experience and knowledge in a wide variety of project management functions including project governance and project implementation planning; planning and scheduling; design and consultant management; contract administration; cost control and reporting; stakeholder relations; and overall project and construction management.
© 2019 Bellwoods Project Management Inc. All Rights Reserved.